Official Support from Ministry of Shipping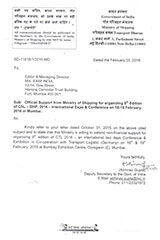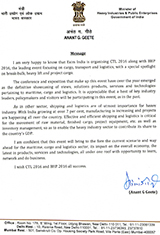 Hotel Accommodation
CTL 2016
»
About Us
»
Testimonials
Testimonials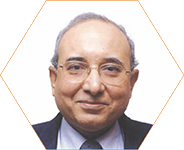 Mr. S. Hajara

, Former CMD, The Shipping Corporation of India Ltd. & Chief Advisor, The Elektrans Global

It was a grand function and lot of effort must have gone in making arrangements and getting all the important guests. Heartiest congratulations for the wonderful show.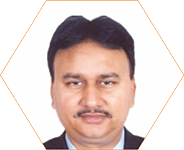 Mr. Ashok Jain

, Managing Director, Diamond Shipbrokers Pvt. Ltd.

It was my pleasure to attend this immensely successful conference and exhibition. While the contents and knowledge shared were very useful, it gave very good opportunity for networking with the industry leaders. Thank you very much for giving me the opportunity and congratulations to you and your entire team.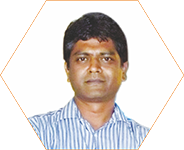 Mr. Shashi Kallada

, Trainer/Consultant - Dangerous Goods by Rail, Road, River & Sea

I thoroughly enjoyed the highly professional exhibition and conference.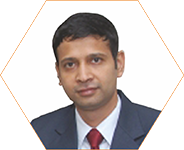 Mr. Vivek Kele

, Director, Teamglobal Logistics Pvt. Ltd. & President, Association of Multimodal Transport Operators of India

It was good to be part of the panel and learn so many new things.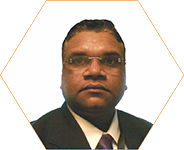 Mr. Anurag Chaturvedi

, Assistant Vice President & Head Center of Excellence – Transport, Trade & Logistics, ABB India Ltd.

Heartiest congratulations to you and your team. It was a great event.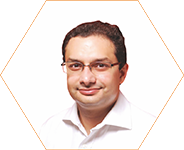 Mr. Xerxes P. Master

, Joint Managing Director, Master Group of Companies

CTL-BHP 2016 event was a runaway success. Every time it gets better and bigger.
My personal compliments to your team and you for the stupendous efforts.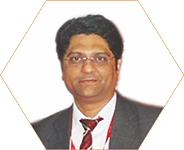 Mr. Rajesh Mehta

, Executive Director, Liladhar Pasoo Forwarders Pvt. Ltd.

I have always believed that there is something for everyone and these are the efforts invested in the right direction which can bring it all together; CTL 2016 reinstated the belief in me. It gave us a platform to discuss challenges and solutions. EXIM team hospitality and care added the flavour to this event.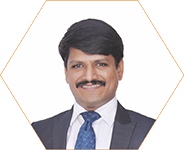 Mr. Ramesh Babu

, Managing Director, Seashell Logistics Pvt. Ltd.

We appreciate the way the programme was arranged and organized.
These are the events which gives the fraternity an opportunity to have get-together along with exchange of viewpoints and keep informed on current information.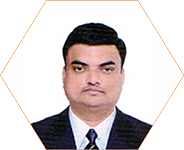 Mr. Ashish Kumar

, Director, PDP Shipping & Projects Ltd.

The concept to organize such a successful and fantastic event like "CTL-BHP 2016"is really benefitting to trade in big ways, a large number of participants and the variety of exhibitions on cargo handling services along with the innovative methods and minimum input costs, are healthy for trade on its growth track. The conference which was parallel to the exhibition, had qualitative discussions over trade and important factors of current down turn with projection of certain recovery by the renowned dignitaries on dais at event, is also fruitful for fraternity.

I hereby thank Exim India and its hard working team for organizing and managing well the programme for continuous nine years, which is now not popular in India only but also in foreign countries the way it gathered the foreign participation, it can be said truly.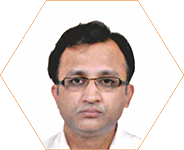 Mr. Vikas Singhal

, Head Logistics (Asia, Middle East and Europe) Gulbrandsen Chemicals Pvt. Ltd.

Heartiest congratulations to you and your team. It was a good event.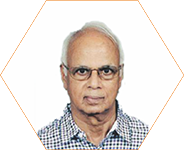 Mr. Sankaranarayanan

, Executive Director, Neptune Container Line And Logistics Pvt. Ltd.

Heartiest congratulations to you and your team of professionals for arranging such a massive project.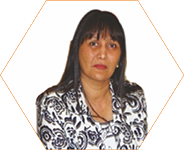 Ms. Sharmila H. Amin

, Managing Director - South Asia India, Bertling Logistics India Pvt. Ltd.

The event was well organized and also the discussions were very fruitful.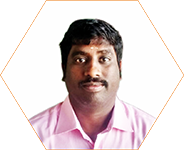 Mr. M. Kailai

, MD, Frontline Containers Pvt. Ltd.

Well organised & fantastic event which have given hopes of revival of the trade (positive energy)